Course GPS Map
More than 30 thousand courses around the world have been restored and processed to image by Voogolf, so you could track the real-time position of golfer on the fairway GPS Map and record these on-course information of customers.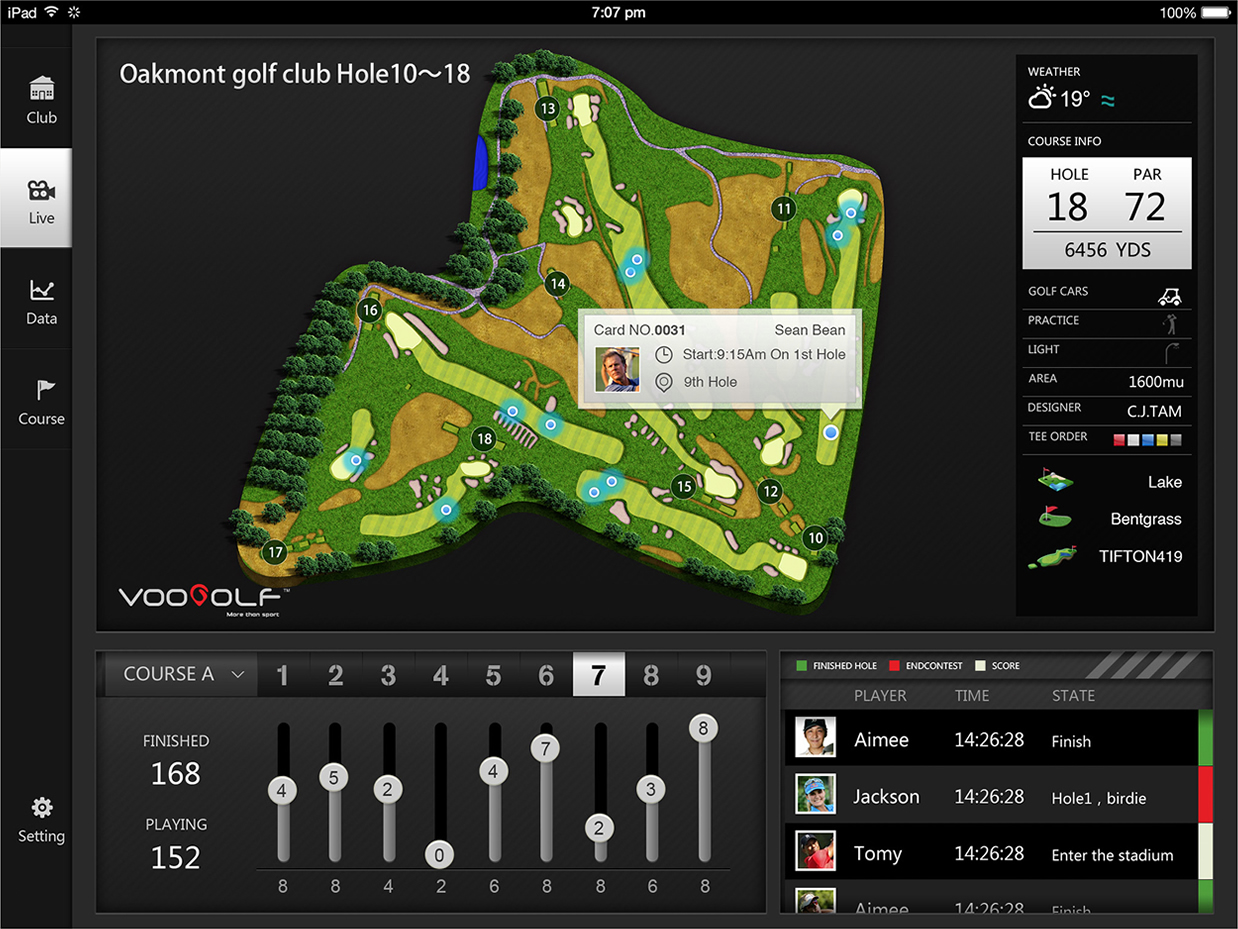 Location captured every 10-20 seconds.
Suggestion on tee ground choosing will help you maintain balance of personnel distribution of course.
Through detailed data, you can get course occupation condition in any way.
You will get the first-time notice about service requirement or emergences in the course.
Course Operation Situation Monitort
You will find you know your own course better with VOOGOLF-Customer flow monitor based on different time range, course occupation rate analyst, history data comparation, average time calculation on each fairway—all these could give you a clear plan to arrange your personnel, adjust course advertisement strategy.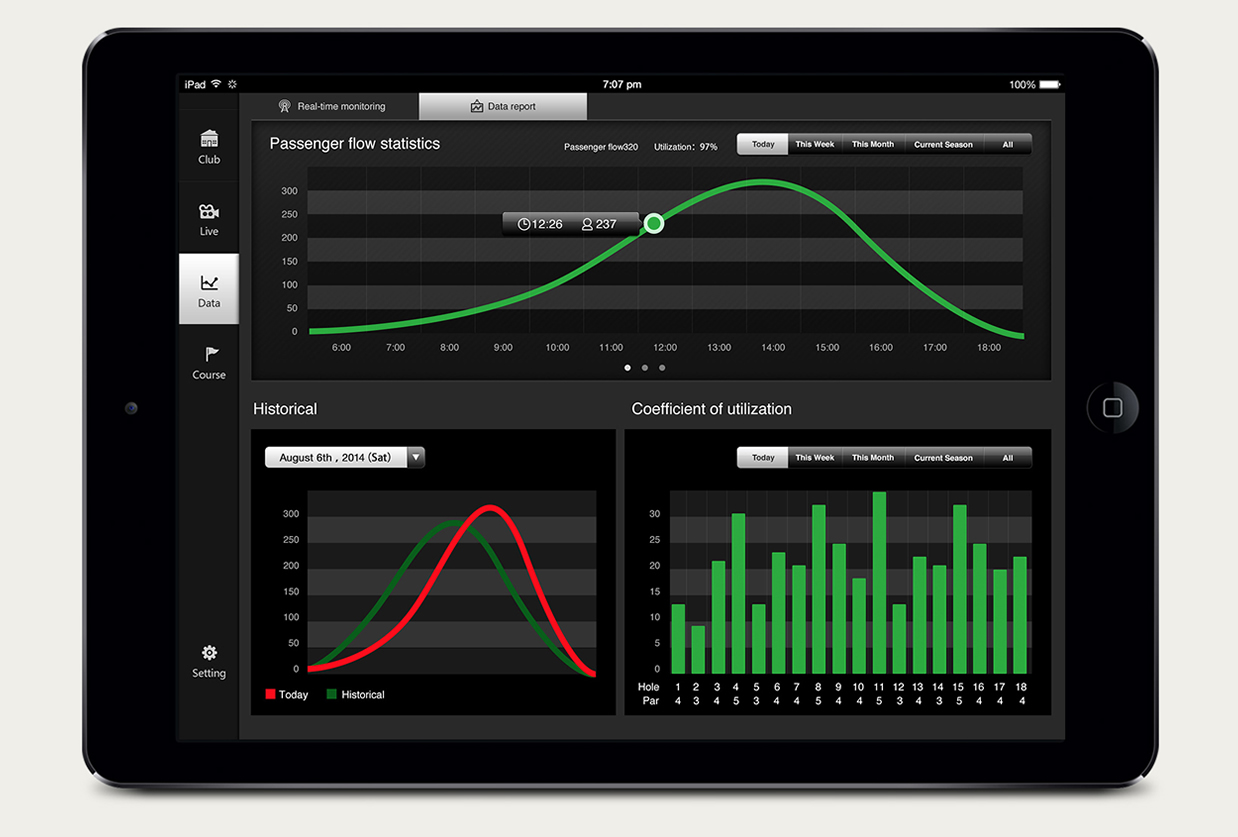 Dynamic Course Information Update

Real-time updated green cup position
Green terrain condition
Tee ground distance
Fairway GPS Map
A personalized App could be downloaded by your customers, then they can: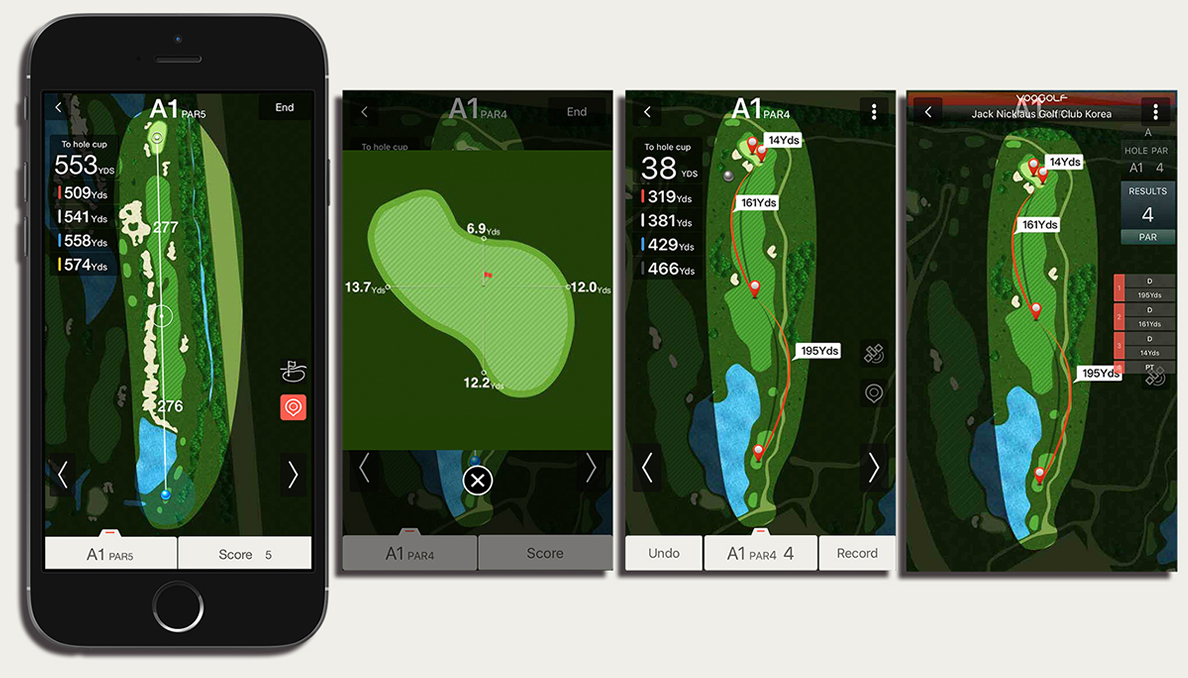 Accurately range the distance between any two points
Check the green terrain and cup position anytime
Restore the game process by sand table
Share the score and trajectory with their friends and by the way, promote the publicity of your course.
Player Data Disposal
You can collect and disposal the scores & technology data of all the members and generate a leaderboard. Your members can also disposal their own data by the App.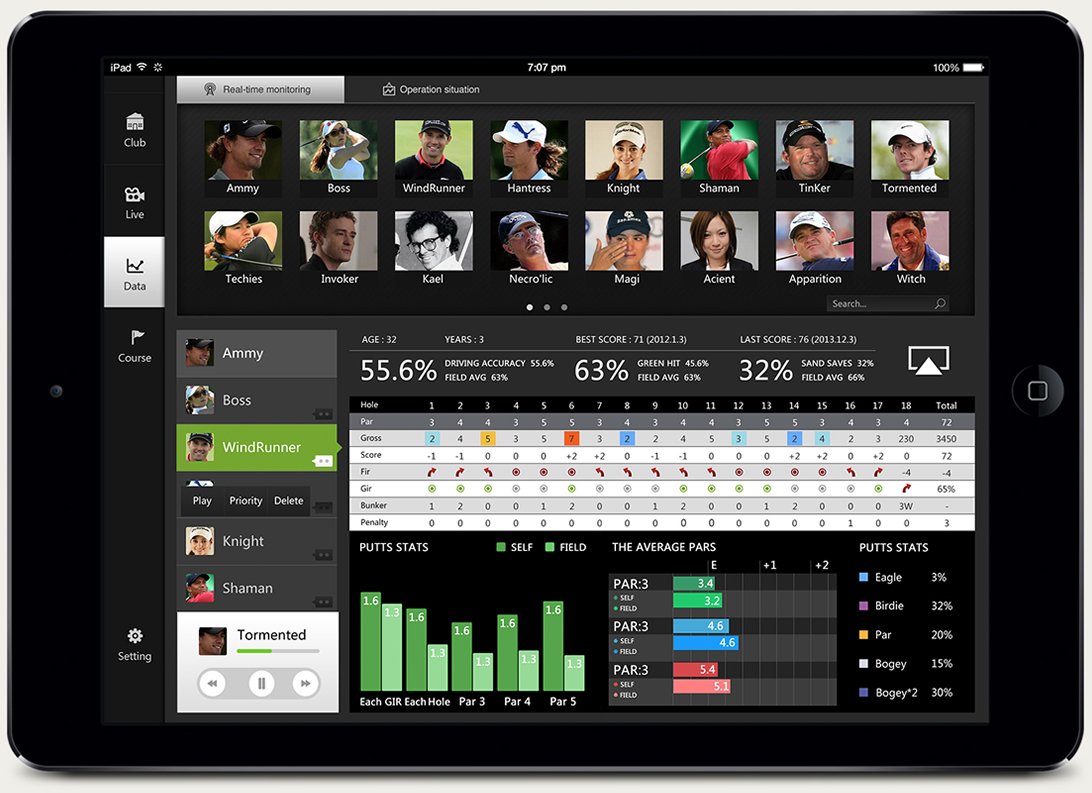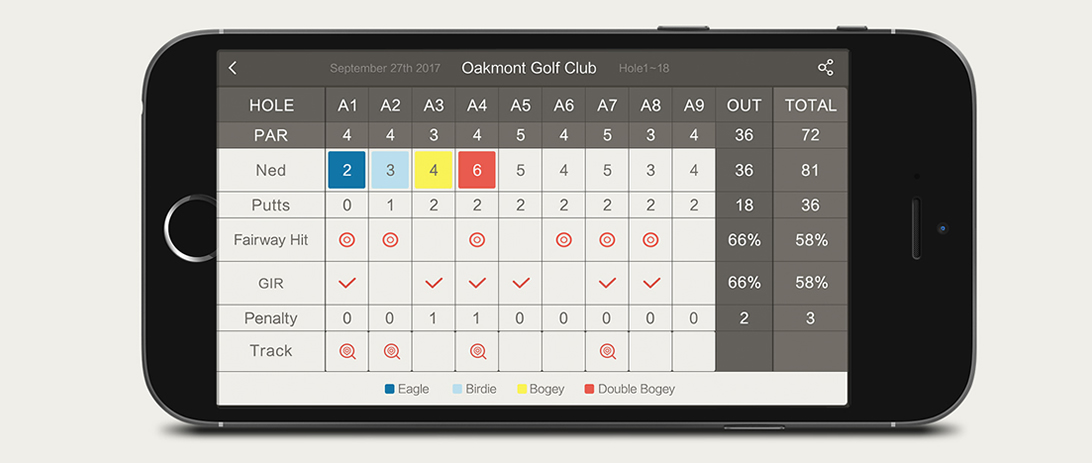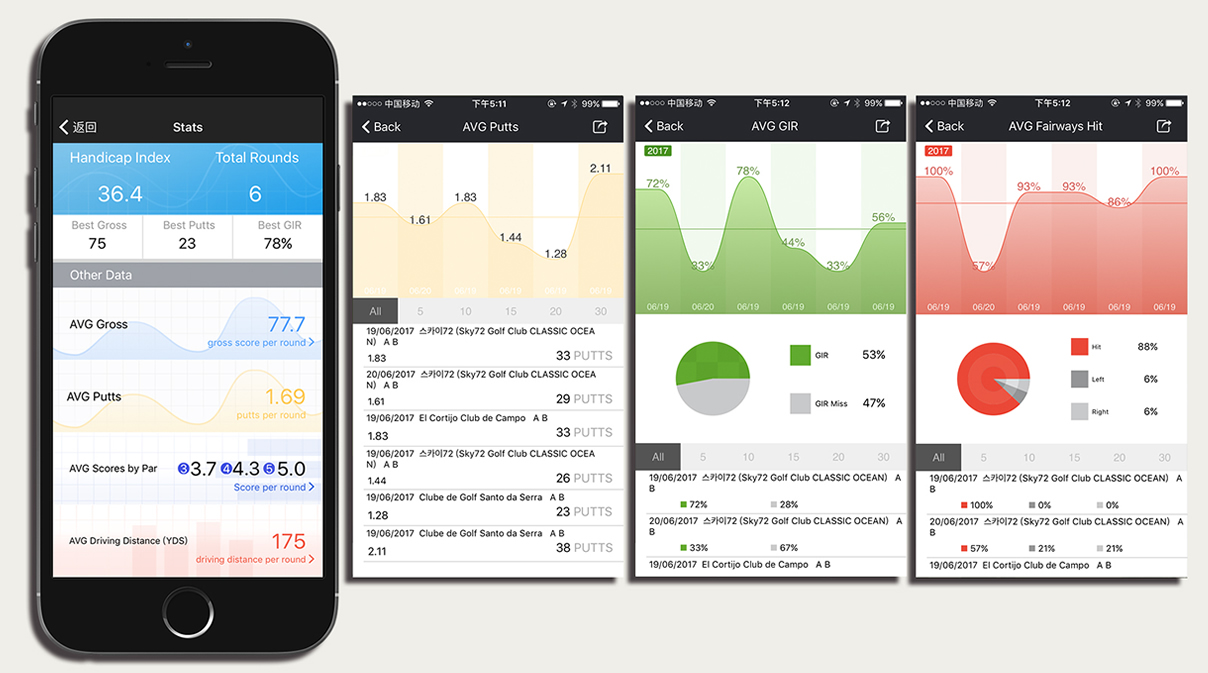 electronic scorecard
average score for each fairway
Tee-up times
fairway on rate
average score
green in rate
Convenient Service Experience
When there are too many people distributed in a same fairway, one may wait a long time till his turn. Most customers will chose to call your help when they encounter such situation or others like food ordering or getting injured. However, although you know players would extremely dissatisfied if you can't reach them in time, you still troubled in locating them in a course vast like that. Now VOOGOLF will resolve it for you—locating any service need and inform you in no time so you can find the customer and provide him service in shortest time!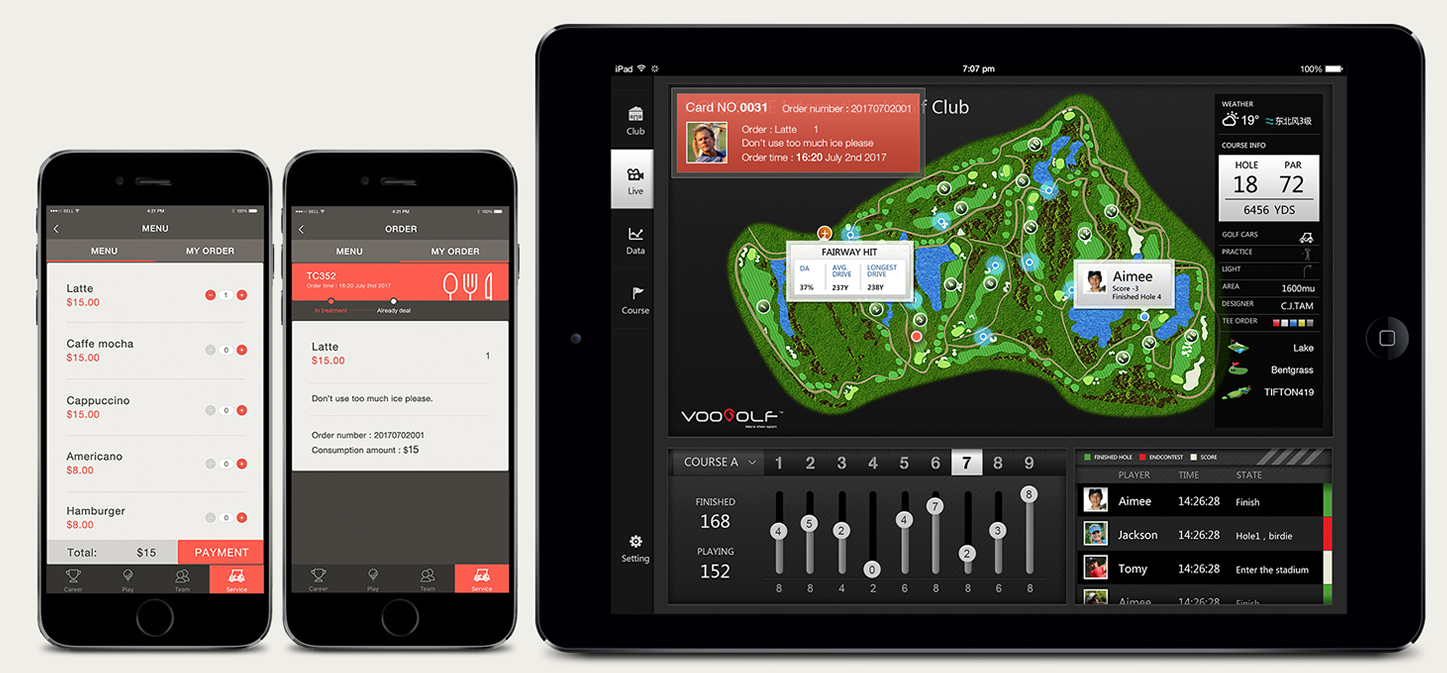 Real-time Data Broadcast
You can project the dynamic course image onto the club screen so both the club and customers can get the on-course situation anytime. By this way, you will provide a more digitized and fresh experience to your customers.