The former champion Tiger Woods released the first video of a slow full swing in Saturday of Miami, which shows that he is recovering his health gradually.
This 41-year-old champion with 14 grand slam comments this video himself with "smooth iron shoot".
It's definitely a progress compared with the video released on his personal website two weeks ago, when he said he was playing a 60-yard wedges.
Since getting the score of 77 in Dubai Desert Classic in February this year, Woods hasn't attended any tournament. He announced abstention at that time and then accepted his fourth lumbar surgery in April, which made him miss all the rest rounds of that season.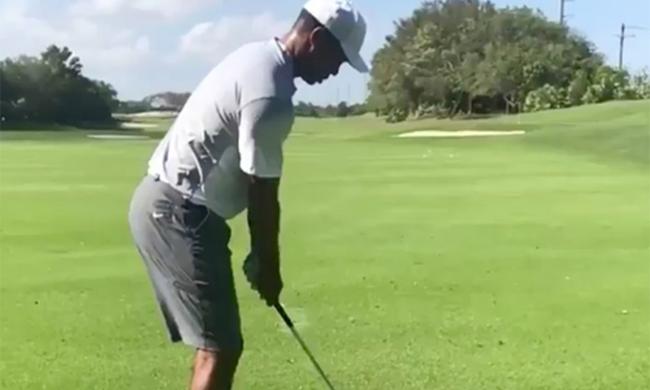 When being interviewed as vice-captain on New Jersey Presidents Cup last week, Tiger even implied that he may never return to the professional tour.
However, his doctor gave him permission to swing the club two weeks ago.
"I'm still training and I'm getting stronger and stronger", Tiger said in Presidents Cup, "But my golf muscles are definitely haven't got trained, for apparently I can't do things about golf yet".
Last December, Tiger returned at the Hero World Challenge, the tour held by himself. And now there are still two vacancies in LPGA this year, which means Tiger would in if his health and skill have been recovered.